Rancho Santa Fe, California, is an affluent suburb of San Diego with
3,156
residents. This
small unincorporated
town is known for its elegant homes and estates and spans almost seven square miles. Located just a few miles from the ocean and within driving distance of the bustling San Diego, California, this area is an exclusive and luxurious place to live.
Whether planning your vacation, looking to buy Rancho Santa Fe luxury homes, or have already made a home for yourself in one of these sprawling and stylish estates, here are some ideas for enjoying the Rancho Santa Fe Beach views all year long.
The Inn at Rancho Santa Fe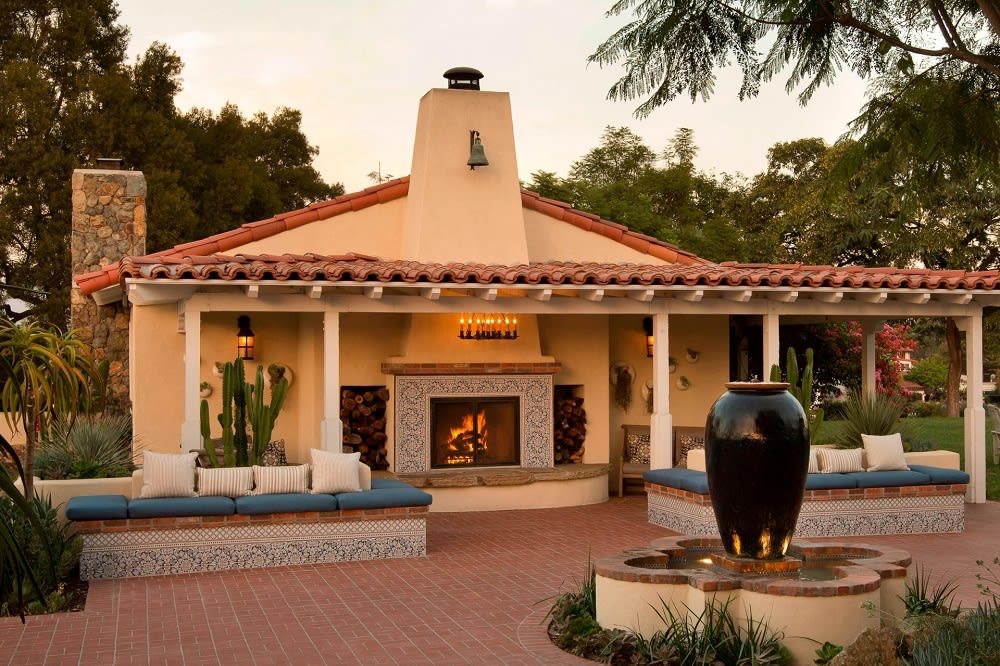 Living or visiting Rancho Santa Fe means that you are not very far from miles of beaches along the San Diego shore. And where there are beaches, there are luxury resorts. There are many exciting places near Rancho Santa Fe, like the
Rancho Valencia Resort and Spa
or the
Hilton San Diego Del Mar
. But The Inn at Rancho Santa Fe stands out as the place to stay if you are hoping to experience the history and culture of the town.
Much like other Rancho Santa Fe real estate,
The Inn at Rancho Santa Fe
is large and luxurious and reflects the town's history. Designed by Lillian Rice, the hotel was initially called "La Morada," which means "The house of many rooms." She created the building and the central community of Rancho Santa Fe, focusing on the surrounding area's simplicity and natural beauty.
Located in the town and close to Rancho Santa Fe luxury homes, this resort is an excellent resource for finding all kinds of activities in the area.
Take a sky tour in a hot air balloon
One of the best ways to experience the natural beauty of Rancho Santa Fe and the surrounding area is from the sky. Imagine taking in the view of the Pacific ocean while gliding along the San Diego coast, gazing at the
coastal canyons
, and marveling at the beaches of Del Mar. Located just seven miles from Rancho Santa Fe,
Compass Balloons
offers Del Mar hot air balloon rides during sunset. Customers can book group tours at $300 per person or private tours starting at $1500. Experienced and knowledgeable pilots will guide you through the sites on an adventure suitable for all ages.
If you plan to live in Rancho Santa Fe, hot air balloon rides are an exciting way to view the city and its beaches from a new perspective. Rancho Santa Fe luxury homes are often larger than
5,000 square feet
. The area is highly sought after, and house-hunting for one of these opulent estates is reasonably competitive. Rancho Santa Fe real estate stays on the market for an average of 12 days, and the median sale price of one of these homes is nearly $4 million.
Spend the day at a local beach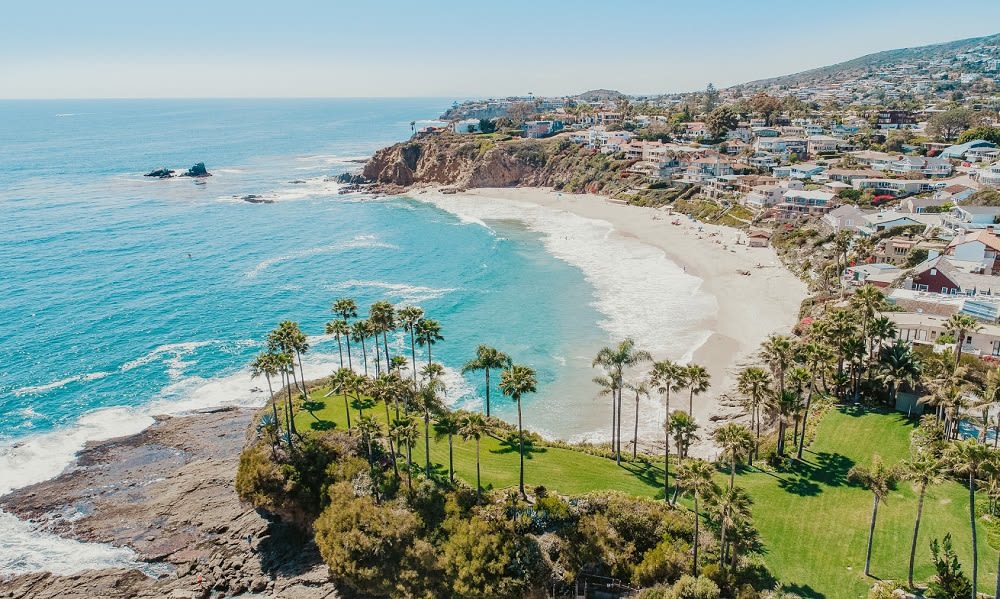 Photo courtesy of La Jolla Shores Beach
Rancho Santa Fe's proximity to the beaches along the Pacific coast is just one reason why it is one of the
best
places to live in California. Each beach has its attractions, with many activities for guests and residents to try.
La Jolla Shores Beach and Moonlight Beach State Park are two popular
surfing
destinations in Southern California. Moreover, they are also great places to take surfing lessons. Whether you are a California resident or seasonal tourist, learning to surf will allow you to experience the California culture, and you will remember it for years to come.
La Jolla Shores Beach is a
mile-long
, dog-friendly area covered in fine sand. Located close to the La Jolla business district, this San Diego destination is a convenient distance from any local shops or eateries you might want to visit. The area is also home to the
San Diego-La Jolla Underwater Park
, including an ecological reserve and a marine life refuge.
Moonlight Beach State Park is located in
Encinitas
, California, named after the midnight picnics residents held there in the early twentieth century. The beach's gentle slope into the water combined with the designated
swimming-only
areas and the year-round lifeguards makes Moonlight one of Encinitas's safest and most family-friendly beaches.
Speaking of a family-friendly atmosphere, Rancho Santa Fe is one of the best places to raise a family in California with
highly-rated
public schools, adding another reason as to why Rancho Santa Fe real estate is competitive.
Dine on the beach in Del Mar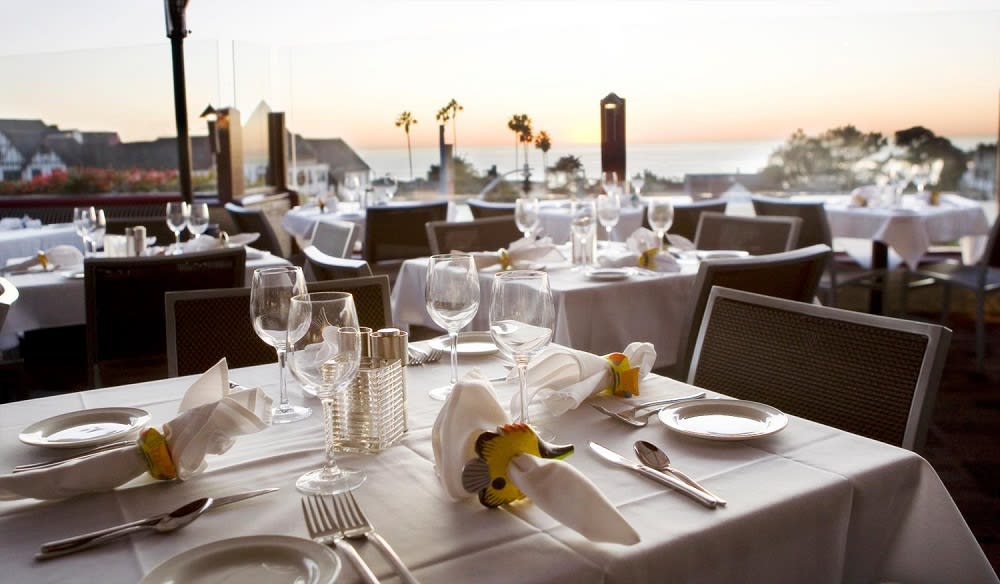 Photo courtesy of Pacifica Del Mar
A day at the beach can be more than enjoying activities along the shore and in the surf. Located just seven miles from Rancho Santa Fe luxury homes is the city of Del Mar, a coastal town with nearly two miles of beautiful beaches. Activities like beach volleyball and surfing bring
millions
of tourists and locals to Del Mar every year. Still, one of the best ways to experience the ocean views is to dine at one of the many seaside restaurants along the beach.
For example, guests can enjoy ocean views and exquisite food at the award-winning
Pacifica Del Mar
restaurant in Del Mar Plaza. This dining experience allows patrons to take in gorgeous ocean views with comfortable seating and local seafood. Pacifica Del Mar has been featured in
USA Today's 10 Best
as a must-visit in San Diego.
Jake's Del Mar
is another trendy place to stop for lunch, dinner, and even brunch on the beach in Del Mar. Situated directly on the sand, Jake's provides the kind of oceanside atmosphere that guests and locals come to expect while dining on the beach. It's also home to the world-famous "Hula Pie" dessert, a signature treat made of macadamia nut ice cream, cookie, whipped cream, and hot fudge. Along with the fish taco, this is a San Diego treat that everyone should try.
Are you ready to invest in Rancho Santa Fe real estate and explore the surrounding area for years to come? Contact professional agent
Sonja Huter
for your next steps!