Buying spectacular Del Mar luxury homes right on the Pacific Ocean is a dream for many people who want to experience the absolute best in Southern California beach living.

This affluent beach resort community just north of San Diego has pretty much everything for discerning homebuyers. The attractions include a posh downtown with upscale restaurants and boutiques just a few blocks off the water, as well as some great restaurants located just a few feet from the crashing surf.

There are activities galore for residents of Del Mar homes, such as playing the ponies at the famous Del Mar Thoroughbred Club, which was co-founded by Bing Crosby, and golf at many nearby resort courses. Residents can spend leisurely afternoons down at the beach or rejuvenate their bodies at first-class spas.


Home Amenities That Buyers Want
Del Mar itself offers many things to do, and buyers looking to live the ultimate SoCal beach lifestyle are looking for certain amenities in Del Mar homes for sale on the waterfront. Not every home will have the exact same amenities, but having a number of them will help sellers make a quick, profitable deal if buyers fall in love with the property.

Here's a list of some of the amenities buyers want when looking at new homes in Del Mar on the Pacific Ocean:
The Best Location
Location, location, location is the time-honored mantra of real estate, and it holds especially true for those looking for waterfront homes in Del Mar, which has a population of about 4,400. Buyers who can afford these special properties want the best ones available. The main stretch of beach homes in Del Mar runs from the city's southern boundary up to the San Dieguito River, which is on the southern boundary of the Del Mar Fairgrounds and racetrack.

Living in these Del Mar luxury homes offers residents direct access to the beach and just a short drive or even a stroll into downtown.

Additionally, there is the Del Mar Beach Club, a private, gated community just north of the Del Mar Fairgrounds. Technically it is in Solana Beach, but it still has easy access to everything in Del Mar.
Fitness Room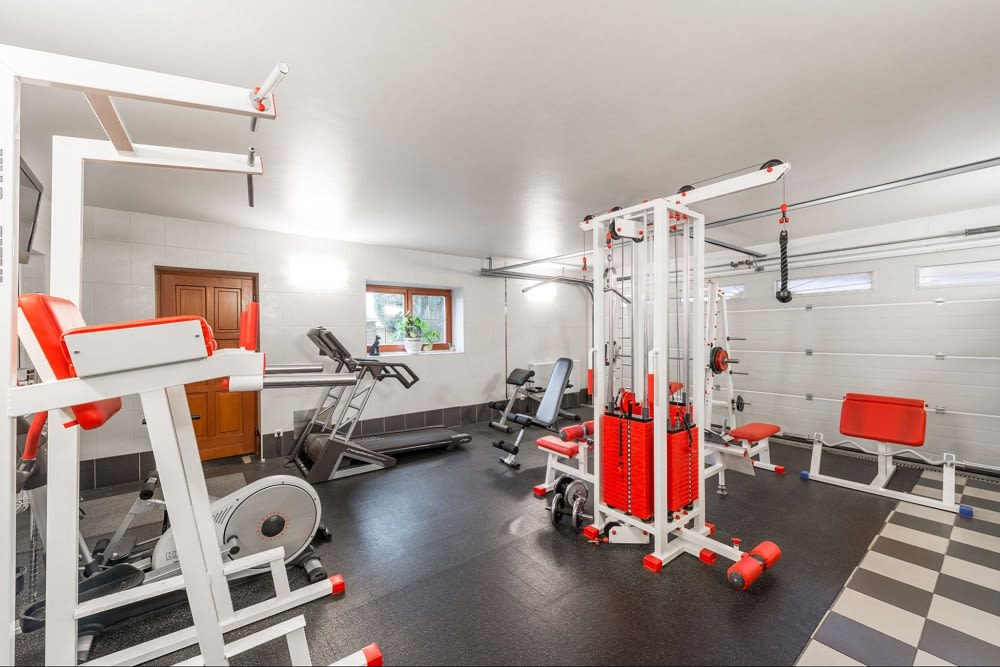 Del Mar is a healthy, active community, and residents like to keep in shape. There's nothing like having that beach body, so one of the top amenities in Del Mar luxury homes is an exercise room or home gym. The ultimate exercise room is one in which residents can ride their stationary bike or elliptical while watching waves crash ashore.

Other strong selling points include a tennis court, lap or infinity pool, and a hot tub.
Entertainment Options
Part of the allure of living on the waterfront is the ability to entertain friends, family members, and co-workers, both inside and outside.

Some great outdoor amenities include a patio or deck complete with a kitchen and bar. These areas are also perfect for just relaxing and having a cocktail while watching the fiery sun dip below the horizon at the end of another perfect day. A fire pit helps add some nice ambiance to any outdoor space.

Indoor amenities include a large dining room for formal parties and a large rec-style room for informal gatherings. A built-in bar also goes over well in a fun place like Del Mar.

Also, Del Mar homes for sale are more attractive to buyers if they have a home theater or media room where everyone can gather to watch the big game or a movie.
Gourmet Kitchen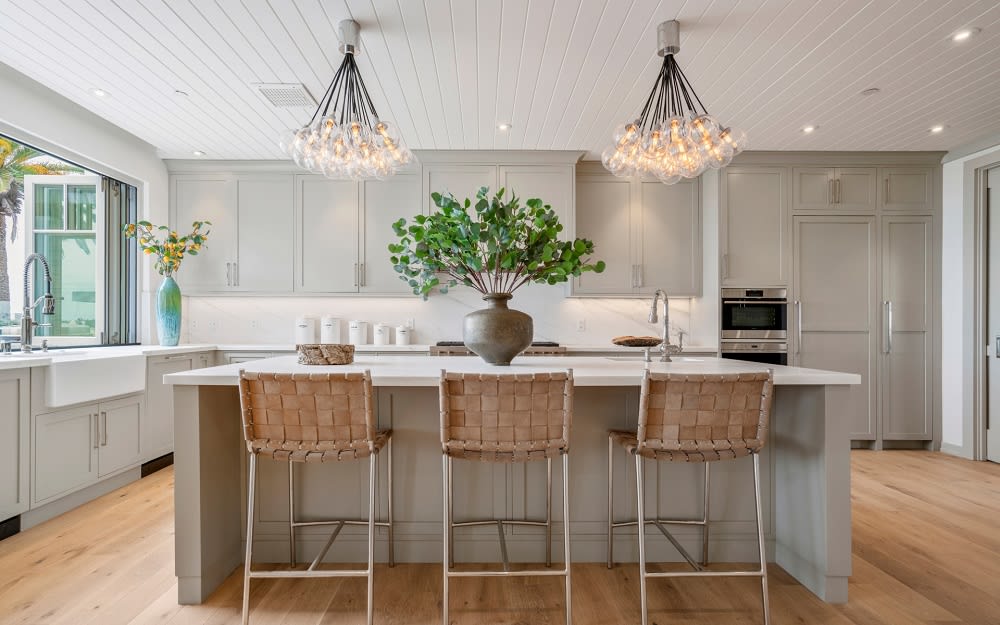 A strong selling point in waterfront Del Mar luxury homes is a gourmet kitchen. Many prospective buyers head straight to the kitchen when viewing a home and will be dazzled if the kitchen has all of the latest appliances and fixtures, an island, great storage, and contemporary lighting.

Smart appliances are all the rage today, and the best kitchens will have refrigerators, ovens, stoves, range tops, and smaller appliances such as air fryers and coffee makers that can be controlled by voice command or via an app downloaded on an iPhone or iPad.
Wine Cellar
Owners of Del Mar luxury homes on the waterfront appreciate having a spacious, temperature-controlled wine cellar where they can properly store their collection of fine reds and whites.
Smart Devices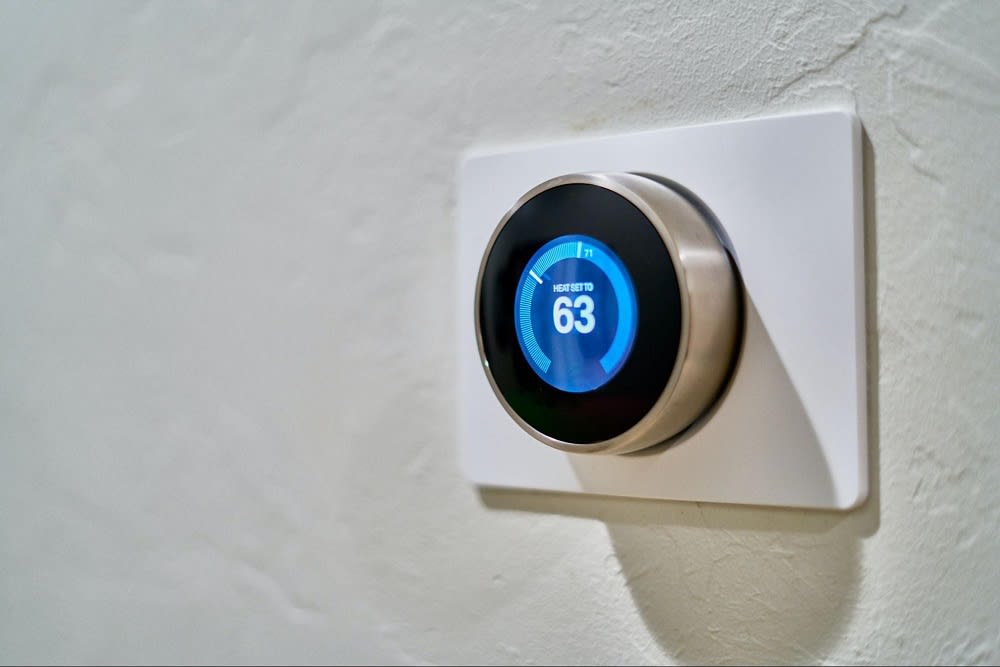 Part of the allure of the luxury beach lifestyle is living in a modern Del Mar property loaded with the latest devices and systems that bring convenience to everyday living.

Buyers will be looking for smart devices that can be easily programmed or controlled from their iPhone or iPad, including remotely. Among these devices are smart thermostats that keep the home comfortable by automatically controlling the heat and air conditioning, smart locks that can be controlled remotely or opened by a code punched into a keypad, and a smart video doorbell that adds a layer of security and can be checked remotely.

A full security system is also a strong selling point for buyers of Del Mar homes for sale on the beach. A good system will include enough cameras to cover the entire property, as well as motion detectors that will shine a light on all corners of the house. Owners appreciate a system that can be monitored remotely, even from the other side of the world while on vacation.
Go Green
Owners of Del Mar luxury homes who are concerned about the environment will appreciate eco-friendly touches such as the aforementioned smart devices, as well as LED lighting and solar panels on the roof. Not only are they helpful to the environment, but they can save homeowners substantial amounts of money on their utility bills. As everyone knows by now, electricity is expensive in California.
Other Touches
Some other amenities that upscale homeowners like are heated floors for those chilly coastal mornings and the latest in bathroom design that include spacious showers and tubs, modern vanities, and even smart toilets.
If you are interested in viewing Del Mar luxury homes, let Sonja Huter put her nearly two decades of experience to work for you.