In San Diego County, Rancho Santa Fe is a small residential community known for its beauty and exclusive ambiance. It's home to high-profile residents who want to maintain a private home life without sacrificing access to first-class amenities. For a small town, Rancho Santa Fe offers a disproportionate number of exceptional golf courses and equestrian facilities.
The best locations for outdoor recreation in Rancho Santa Fe
Rancho Santa Fe Golf Club
This
private course
marks the center of Rancho Santa Fe and encompasses all of its history and charm. It's only accessible to homeowners within the Rancho Santa Fe Covenant, which makes for extra privacy and peace. Designed by Max Behr, the course opened in 1929 and has remained a Rancho Santa Fe staple ever since. It's also been routinely recognized as one of the country's top 100 walkable courses, thanks to its lush rolling hills and perfect weather. The course offers challenging and approachable holes, making it ideal for players of all skill levels.
The golf club also offers a beautiful clubhouse with a Spanish-tiled roof and plenty of room to meet, mingle, and celebrate with friends. The Ranch Clubhouse is casual but exclusive, which makes it the perfect place for high-profile members to relax during their downtime. If you enjoy unbeatable greens, luxurious privacy, and a charming atmosphere, this will be your favorite corner of Rancho Santa Fe.
The Farms Golf Club
The Farms Golf Club
is a year-round favorite for Rancho Santa Fe residents that's been heralded by Golf Digest as "One of the top 50 clubs in the US with the best players" and has been recognized as one of the hardest courses in the country — even for pros. It's a stunning, lush course with a small, winding lake and mountain views. Club members enjoy a range of community events, including wine and craft beer tastings, family dinners, cooking classes, and holiday celebrations. Chef Ryan Gilbert is exceptionally talented and knows just what dishes members want to enjoy while relaxing before or after a game. Between the warm indoor fireplace and the sun-soaked outdoor patio, you're sure to feel right at home whatever time of day (or year) you visit. And your golf game is sure to benefit from playing where the pros play.
The Bridges at Rancho Santa Fe
The Bridges
looks and feels like an ornate Spanish villa where you might bump into royalty at any moment. The building itself is stunning — complete with an immaculate pool, well-maintained tennis and workout facilities, and delicious restaurants. Enjoy fresh, locally-sourced food at The Grille, Bridges Market, or the Poolside Café.
The golf course itself feels hidden away, "nestled between the coastal crests and canyons of Rancho Santa Fe." Robert Trent Jones II designed the course, filling it with exciting challenges, varied terrain, and beautiful views that everyone can appreciate. There are also state-of-the-art practice facilities, which include swing and club technology used by PGA Professionals and Titleist Performance Institute Instructors. Stop into the pro shop and load up on the newest accessories, as you'll want to give this course everything you've got.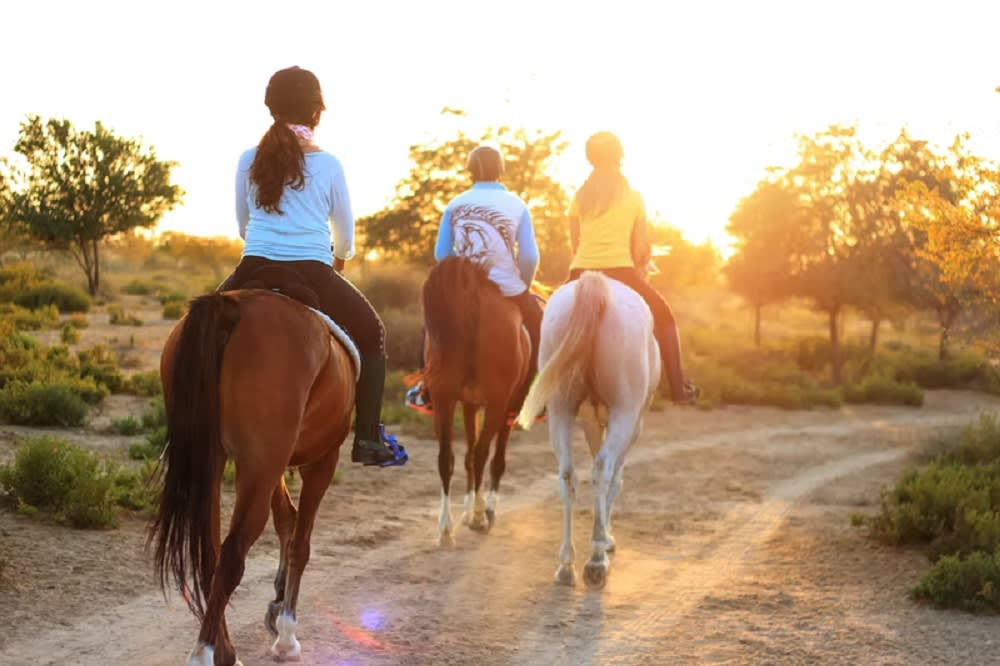 Rancho Riding Club
Since 1946,
Rancho Riding Club
has served Rancho Santa Fe's equestrian community with unparalleled service and new experiences in the saddle. Spanning over 11 acres, the club offers everything from boarding and care to training, private instruction, and summer camps. It's truly a club for all ages and abilities, and with four of the best trainers in all of California, you're sure to be in good hands. In addition to instruction, members have access to four riding arenas, indoor and outdoor stalls, a round pen, large tack rooms, and much more. There's also a rustic clubhouse where you can sit by the fireplace and relax after a strenuous day of training.
To join the Rancho Riding Club is to become part of a tight-knit community, so you can expect invitations to the club's many social activities, like the annual Oktoberfest and Christmas Ride and Lunch events. Eat, drink, and be merry alongside people who share your passion for equestrianism.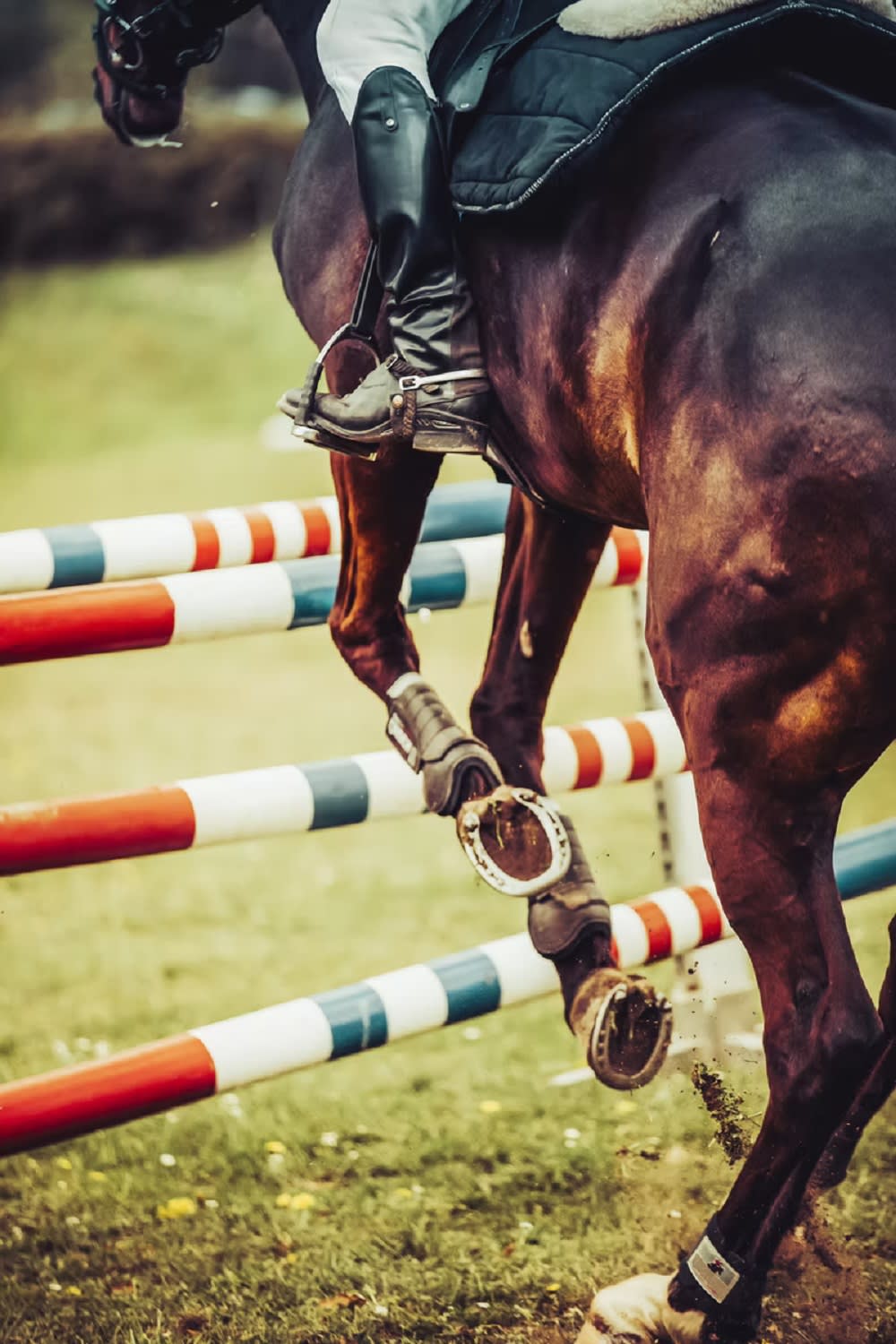 Hap Hansen Stables
Named after award-winning equestrian pro Hap Hansen,
HHS
is a place where you can board and train your horse. The HHS team is dedicated to watching their students grow as riders and helping them reach their individual goals. Students can opt for a variety of horse training programs, which include riding, exercise, and lessons, as well as care and grooming instructions. Members have access to the stables' pre-show benefits, which allows them to prep and support their horses during competitions. This is a stable for serious riders with horses and firm goals.
McArdle Equestrian
For Rancho Santa Fe riders seeking regional and national accomplishments,
McArdle Equestrian
is a great community to join. This top-notch facility offers an elite hunter, jumper, and equitation show stable, all provided by Susan and Jason McArdle. Jason, an award-winning show champion, works alongside Susan to provide their exclusive clientele with unparalleled training and care. Their premier students are decorated champions, having won circuit championships at WEF and Indio, as well as Young Rider Medals and National Medal Final Participant awards. Students who don't want to participate in a full training program can simply opt to board their horses at the beautiful facilities. Sand and grass jumping areas, a large dressage arena, and beautiful, dry stalls are just the start of the benefits you and your horse will receive as members at McArdle Equestrian.
Shopping for luxury homes for sale in Rancho Santa Fe?
The perks of Rancho Santa Fe's exclusive luxury community can be yours when you work with realtor
Sonja Huter
. Sonja's extensive local expertise and professionalism will make every step of your home-hunting process enjoyable and rewarding.
Contact Sonja today
to begin viewing the best real estate listings Rancho Santa Fe has to offer.