Many people dream about living in La Jolla, California, because of its mild weather and coastal position. To compete with La Jolla's luxury properties market, you need to offer an exclusive home experience that sets your property apart.
You need a home that will attract people who are eager for an expensive lifestyle. To do that, you may need to make some upgrades. In this article, we'll look at the top things you should add to your La Jolla luxury home to make it a one-stop shop for clients looking for luxury homes.
What makes a house a luxury home?
Luxury home buyers expect the best quality of features in their homes. These include:
1. Location
La Jolla property owners understand that properties in the best locales depreciate slower. If you want to sell a luxury home quickly and at a great price, make sure it's in an area with plenty of amenities like
excellent schools
, parks, shopping centers, and restaurants.
Second, your house should be in a serene neighborhood, which is peaceful and secure. Many luxury home buyers don't want a house on a busy street or near the highway. The roads should be modern but free from traffic, affording them some exclusivity.
2. The view
La Jolla is all about sand, surfing, and basking in the sun. Much of its beauty comes from its natural surroundings. It's surrounded on three sides by the ocean and beaches, with picturesque views from many areas within this community. This is one of the key things luxury homeowners want to appreciate every day.
It's an important part of the home's curb appeal. La Jolla homes that have a panoramic, or even partial, ocean view could be worth more money. It should allow owners to enjoy nature with every delight. To give the homeowner the panoramic view they desire, consider installing signature windows and doors with powerful architectural appeal.
3. Exclusivity
People who're looking for luxurious homes to buy often want an exclusive environment that sets them apart. Your luxury home should have a unique design and be in an exclusive neighborhood where the homeowners can live with a certain social network.
.
To make your La Jolla home stand out, consider hiring the best interior designers to help brighten your living, kitchen, and bedroom spaces. It can contain famous monuments, trending decors, works of art, and moldings to give your house a novel touch. You can also add fish aquariums and plants in the living area to make the place more lively.
4. Space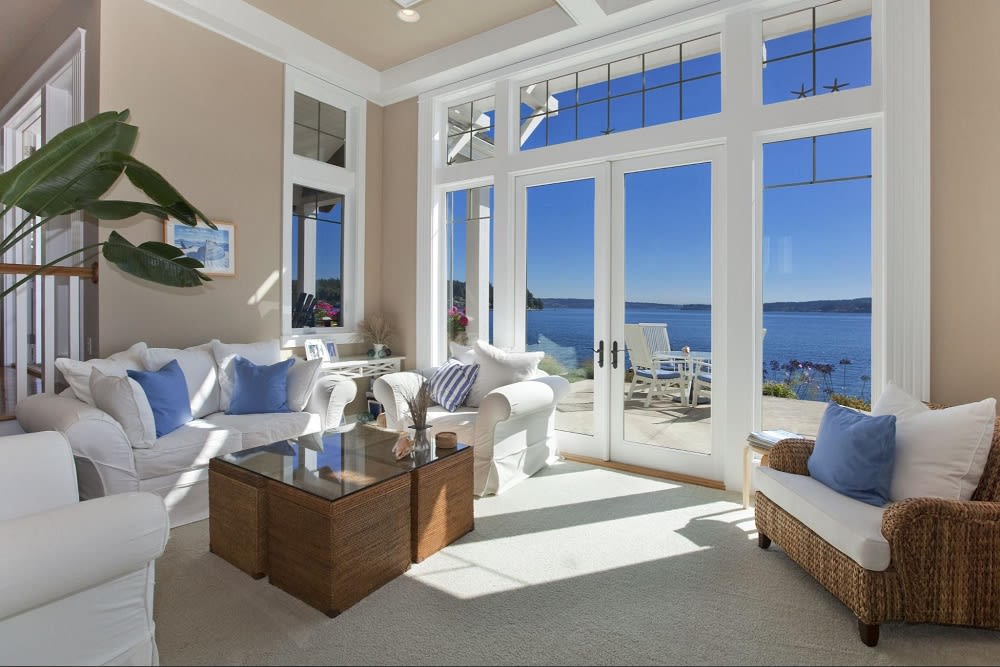 A luxurious home should afford plenty of room to include everything. The lot, rooms, and square footage can determine how buyers view your property. La Jolla Luxury homes feature more rooms, bathrooms, and storage space than average homes.
The ceiling space should be huge, allowing plenty of sunlight in the house. The furniture should be well aligned to ensure adequate living and storage space. Even in small apartments, make sure that the homeowners can afford room for all items they desire. Whether it's in the kitchen, living spaces, storage area, or the bedrooms.
Outside, your home should have enough space for visitors and family members to enjoy themselves.
5. Attractive interiors
If you want to sell your La Jolla luxury home for top dollar and get noticed by the right buyers, it is important to consider your home's interior design. One way to do this is by making sure that everything inside is of premium quality. This includes:
Premium building materials: Use high-quality materials throughout the house. Think marble, granite, and other natural stones for flooring and countertops; real wood floors or walls instead of laminate; natural stone tiles in bathrooms and kitchens. Plush carpeting and granite kitchen counters are other examples of what you can use for decoration.



Lighting: Lighting is important in making a room look luxurious. You can invest in lighting fixtures or chandeliers with crystals or mirrors attached to them. You can also consider installing solar shades on your windows to prevent outsiders from peeking inside through the glass.



Clutter-free. Declutter the walls, countertops, mantels, and any other visible areas of the house. Avoid overuse of decorative materials that would make them disorganized.
6. Beautiful outdoors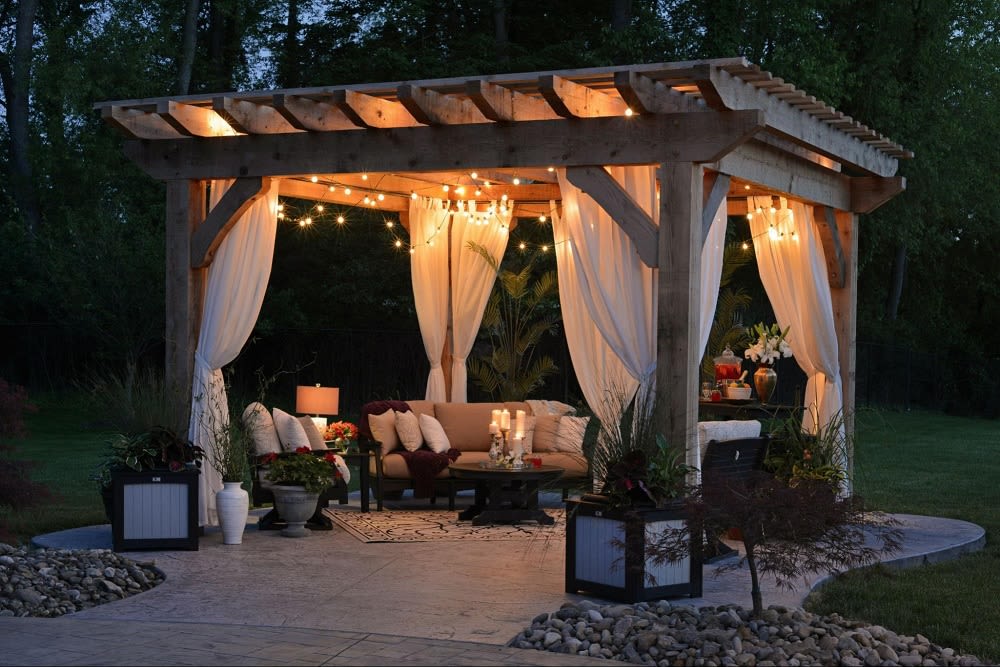 Beautiful exteriors can make your house more valuable. However, it's not all about curb appeal and landscaping; there are other outdoor features that can help you attract buyers to your luxury home. These include:
Patios/ Gazebos

. Well-designed patio areas or

outdoor spaces

have become increasingly popular among homeowners who want a place to relax or entertain guests. Areas with ample seating areas and an open floor plan are ideal for hosting parties and gatherings.

Swimming Pool. Swimming pools are a popular feature for luxury homes because they add value and appeal to any property. As long as you have enough space for one, it's worth considering adding it to your home if possible.



Fountains and fireplaces. Fountains and fireplaces add ambiance and charm to any outdoor space, including backyards and front yards alike. Homeowners can use them as focal points frequently during family gatherings, parties, and other social occasions.



Outdoor decks. You must select a deck that stands out and makes your home look expensive. You can buy composite decks in your yard as they're beautiful as real wood, long-lasting, and require low maintenance.



Lighting. Install ambient lights designed to brighten the mood and environment all night. You can install both soft and diffused lights and bright lights, allowing homeowners to change the mood whenever they desire.
The more attractive your home looks from the outside, the more likely buyers will want to come inside and see what else it offers.
7. Custom designs
To help your La Jolla mansion get noticed, you might decide to add custom design elements from different styles. You can either go for a traditional home that depicts a historical style. Traditional styles feature front porches, fireplaces, and vintage furniture.
You can also build your interiors in a modern design featuring a minimalist style. Modern styles are typically about showing simplicity through the material, space, form, and attention to detail. You might decide to feature a contemporary design based on your audience. This features a simple design that's trending and classic.
You don't need to settle for any one design. You can create something that reflects your passion. A custom design will give you more control over where things are placed and how they are arranged. A professional designer can help you create a space that will be unlike anything else in the market.
8. Sustainability
A sustainable home is a home built in a way that respects resources, optimizes energy, and still provides quality systems. The cost of energy, water usage, and waste disposal can add up quickly if you don't utilize the right tools to help owners maintain their homes.
To make your home more sustainable, consider integrating a passive solar design and high-performance windows. A passive solar design can aid in heating and cooling the interiors by relying on electrical equipment.
Install windows with double glazing, special coatings, and non-conductive framing to reduce energy loss and make your home quieter. You can also use energy-efficient gadgets like fridges, microwaves, water heaters, cloth dryers, charging stations, and more.
An experienced agent can help you get the most out of your property
La Jolla is one of the most beautiful communities in San Diego, and it's no wonder many people dream about living there. If you're looking to sell your luxury home in La Jolla, sell them their dream house using the right agent.
As a leading luxury, La Jolla real estate agent Sonja Huter is experienced in all facets of the luxury market — whether it's listing or buying a property. She understands what buyers are looking for and can help you get the best value for your home.
If you're looking for advice on buying or selling luxury homes in La Jolla, contact
Sonja today
.